Getting Back to Work After Giving Birth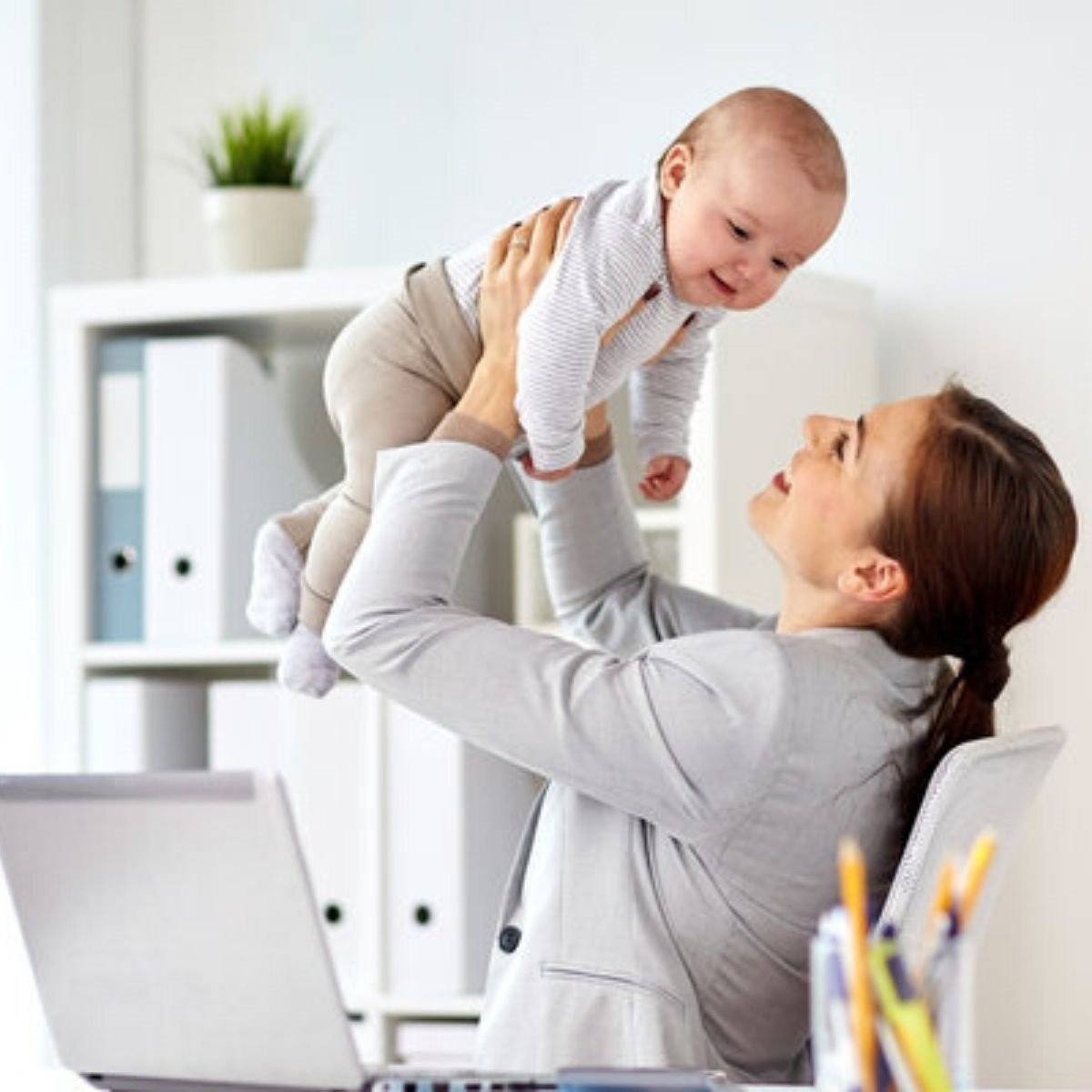 It's exhausting and overwhelming now. But you know you still have to move forward with your career while caring for your baby. It's for your baby's future after all and you want to maintain your professional value in the workplace or industry.
That is just one of the several challenges new mums face. Exhaustion, stress and sleep deprivation due to new responsibilities are their norms now. They literally eat stress for breakfast and right before sleep (if they get enough sleep at all), their hearts beat fast and their heads are always full of worries and responsibilities.
Getting back to work after a baby
What should you do then to deal with that stress and exhaustion? First, you have to decide whether to get back to work or focus instead on caring for your baby. Some parents choose to focus on their babies and just get back to work after a few years or when their children start going to school (i.e. when mums can better manage both home and work responsibilities).
However, most mums in that scenario worry about their future career prospects and relevance. Time flies fast and skills requirements are rapidly changing. Opportunities might be lost along the way and most of the doors might close down. This is alarming which is why many mums get back to work as soon as possible (and some are able to manage juggling all the tasks and duties).
Good news is that some mums were able to get back to the workplace even after a few years of absence. They were able to pull it off by keeping their professional connections warm. They have maintained their "professional presence" by attending certain events that help them get in touch with their colleagues. When it comes to relevance, some mums have stayed up to date with the industry by enrolling in short courses and using their skills in a freelance or casual work. Some of them even made a major career shift which allowed them to earn more.
You can always find ways to make it happen but when you choose to temporarily or partially withdraw from work, it's crucial to stay relevant and updated. This way, it's even possible to come out way stronger than before and take on a more rewarding career (and secure a brighter future for your child). The key here is to learn valuable skills and make sure people in your industry know about them (e.g. maintaining an online and physical presence in professional circles).
But what if you choose to get back to work as soon as possible? Many mums choose this path because of their financial situation. The household needs a double income or it's just impossible to maintain a reasonable standard of living if they leave work. Or, their organisation is under rapid growth and mums want to best position themselves for such progress. It's about the opportunity and financial reward which could also make them feel guilty. That's because they feel like leaving their children in exchange for money and career.
It's a valid concern but money is indeed a huge factor when deciding. It's for your child and the family after all. A few sacrifices and tradeoffs have to be made especially if a rare opportunity presents itself. It's a tough decision to make but if you know for certain that the choice will secure a bright future for your child, you have to make the call. You should talk about this with your partner though and consider hiring a nanny to make things more manageable.
Other things to consider
When it comes to better management, it's about better handling your time, money and energy. For example, you can free up several hours each week by hiring a nanny or let your partner (or relative) to do some of the housework. This way, you can better handle your work responsibilities while catching up on some sleep. The added hours of sleep can help you gain mental clarity and physical energy to handle tomorrow's responsibilities. This simple setup can even help you save some money because your mind is clear enough to make sound decisions.
For instance, you might be able to realise that hiring a nanny could just be temporary or in a flexible setting (just on weekdays or evenings). That extra pair of hands could help you with the housework and caring for your child which would you find a huge relief. In addition, this setting will make you feel less guilty about leaving your child to someone else. It's just a partial delegation of responsibilities so that you still have that time for your child (instead of doing it all).
Aside from time, it's also important to manage your energy throughout the day and week. Most of us are used to the term "time management" but perhaps it's better to focus on "energy management." This way, you still have the physical and mental energy even after a long day of work (and maintain your patience too). You can accomplish this by taking frequent breaks (even a 5-minute walk every hour can do wonders for your energy levels). It's also important to maintain a healthy diet so your body gets the essential nutrients for proper physical and mental functioning.
Things will eventually work out and realise that most other mums were able to get by with less planning and fewer resources. Mums can do wonders when it comes to handling duties and responsibilities. But if you want to make the entire process a bit smoother and worry less about your work and baby, it's good to talk with your employer about options and possibilities, hire outside help and delegate some of the tasks and stay healthy and mentally sharp. It's a huge challenge to take on both home and work responsibilities during these overwhelming times. It never gets easier but it can be really rewarding and joyful every time you see and hug your baby after a long day.