Here's Your Travelling with a Newborn Checklist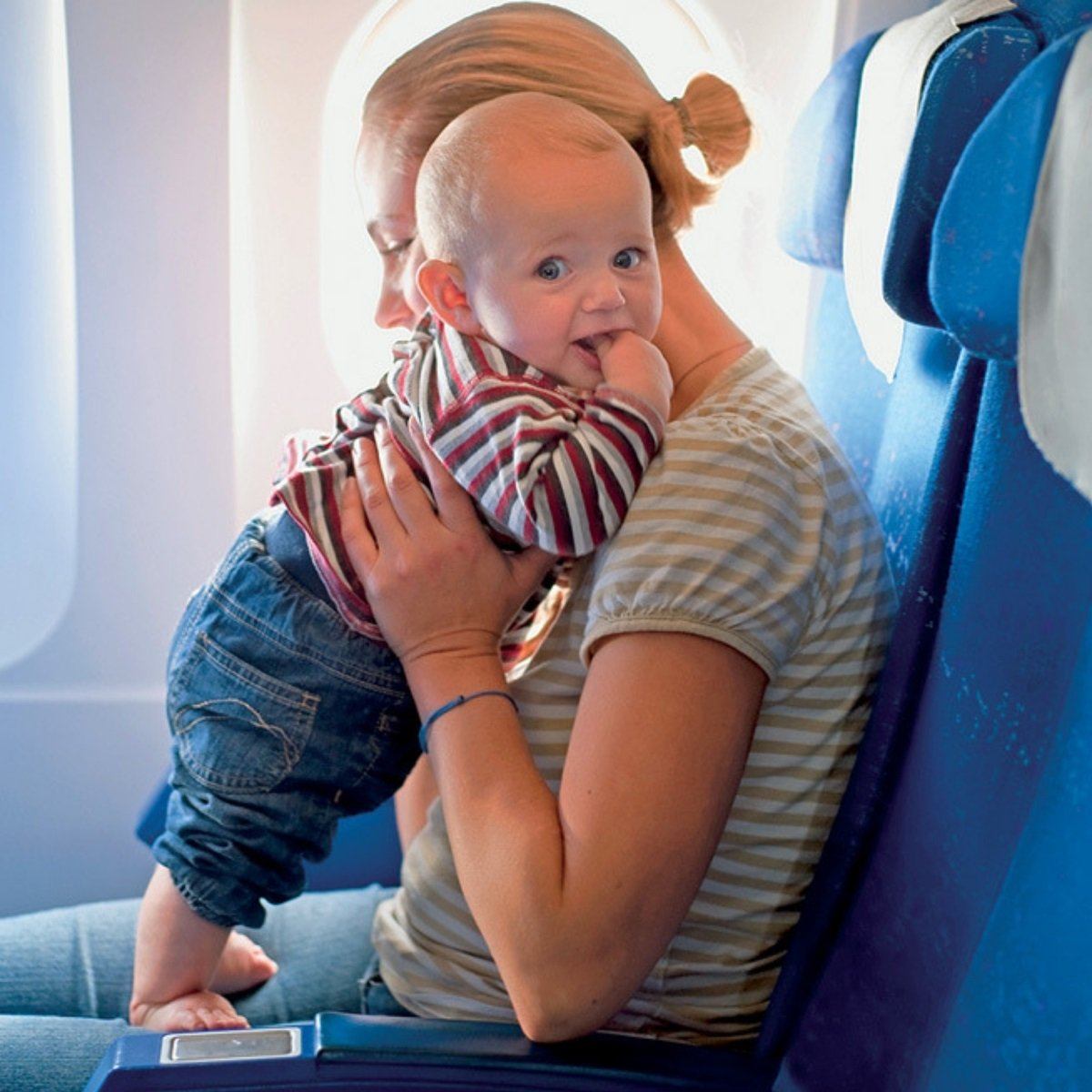 This is a guide for parents who want travelling with a baby become a smooth and amazing experience. We'll specifically talk about how to travel with a baby 0-18 months.
Going on holiday and travelling long distances with your baby sounds like a dream, isn't it? It also sounds exhausting and very difficult especially for new parents.
But it's still possible (and even become an amazing experience) if you do this right. In fact, this can be wonderful for your newborn because he/she gets exposed to new places and experiences. This can be great for the baby's brain development because in the child's early years, his or her core brain architecture and key neural connections are being formed.
Also, when's the last time you went somewhere far (outside of your home or work) and took a real vacation? When you were pregnant you might had restricted yourself from long-distance travel. This has been going on until your newborn is already a few months old.
But now's the best time to take yourself and your newborn outside and explore new places. There's no perfect time to do this and if you don't do it now, it's very likely it won't happen.
Start small and near
To make it happen and prepare yourself, it's good to start small and build up from there. This way, preparations become faster and easier. You also don't want the first travel experience to be overwhelming both to you and your baby.
You can start by going to the nearest beach or park. Perhaps a maximum 15-minute drive is good enough to distance you and your baby from home. This will also give you peace of mind because you can easily turn back in case you forgot something or your baby is very uncomfortable.
A few hours at the nearby beach or park is good enough for starters. You don't have to book a hotel room because you and your baby can just go home the same day. For the next trips and vacations, you can make it overnight or a few days (or even book a flight and travel overseas). The goal here is to start small and near so that you can gain momentum and confidence for the next travels.
Mind the destination and weather
This is important. The destination and weather will have a lot to say on your travel preparations. For instance, if you and your baby are going to the beach, make sure you pack enough protective clothing (e.g. hat, clothes that cover your baby's arms and legs). Having a baby tent will also be useful because it can protect your baby from sunlight, mosquitoes, bugs, strong winds and sand.
On the other hand, what if a nearby park is your chosen destination? Sunlight is still a concern so it's also good to make your baby wear protective clothing (and bring a hat and sunglasses). It's also recommended to limit the hours outside and under the sun and stay away from the sun's peak hours. This is a much better protection than applying sunscreen (and this kind of product is not advisable to newborns and babies up to 6 months old).
Aside from the destination, also consider the weather at the day and time you're going to travel. If it's your first travel with your baby and the weather's bad, it's good to postpone it and try again another time. Also avoid the days and times when it's the hottest. Babies can quickly overheat if the weather is just too much for their small and still undeveloped bodies.
What to pack when travelling with a baby
Whether it's a sunny or cool weather and whether you're just travelling nearby or overseas, there are essential things to pack for your baby. The key here is to bring the essentials that your baby uses at home and then bring some more things that your baby will need during travel.
Here are the essentials and other stuff you should bring for your baby:
Nappies or diapers
Changing mat (or pad to put under your baby during diaper changes)
Wipes and tissues
Nappy rash cream
Extra pacifiers and bottles
Travel bottle sterilisers
Water and formula milk
Baby food and lightweight feeding set (if your baby's already consuming solid foods)
Clothes, socks, shoes
Blankets for you and your baby
Washable bibs
Car seat
Removable window shades for your car (so your baby's skin and eyes will be protected from sunlight)
Collapsible stroller
Sling or front carrier
Baby tent (especially if you're planning to go to the beach)
Your baby's favourite toys (e.g. plush toys, rattles, musical toys, pop-ups, baby-proof mirrors)
It's good to go through each item in this list and determine if it's necessary to bring with you. It's also recommended to bring your baby's favourite toys. This way he or she will have a distraction and more importantly, babies who have their favourite toys will feel safe even during travel because they have very familiar things with them.
This is important
Aside from the essentials and other stuff, it's advisable to always prepare for emergencies and keep your child's health information with you (whether in paper or you save it in your phone). You should have the contact names and numbers of the relevant healthcare providers. Also, list the allergies your baby has including the medications your newborn takes. This way, everything is in one place and your baby will quickly receive the right medical attention when the need arises.
Enjoy the journey and destination
Once the essentials are already covered, it becomes easier to enjoy both the journey and destination. You can better focus on the experience rather than worrying about your baby all the time. This also makes the entire experience less exhausting because everything's prepared.
During the journey, it's good to choose the routes with scenic views. This can make the travel much more rewarding because of the relaxing sceneries outside. Avoid heavy traffic (the roads that often have it or the times of rush hour). This way, the journey itself is a reward already.
Once you arrive at your destination, take it slow and give your baby a chance to acclimate. Keep in mind that it's an entirely new environment for your newborn. Everything's new and the whole place could be overwhelming. But given enough time, your baby will surely enjoy the new environment.
It's a similar case when you and your baby are going to stay in a hotel room or another place for a few days. Take it slow and stick to old routines so that your baby will know it's all good and stable. This way, your baby will find it easier to fall asleep (and you'll feel better rested too).
Start small, take it slow, cover all the basics and enjoy both the journey and destination. This is just a start. You don't have to get stuck at home. When you get your preparations right and have a wonderful travel experience with your newborn, you'll wonder why you didn't think of travelling with your baby before.