What Toys Should Babies Play With?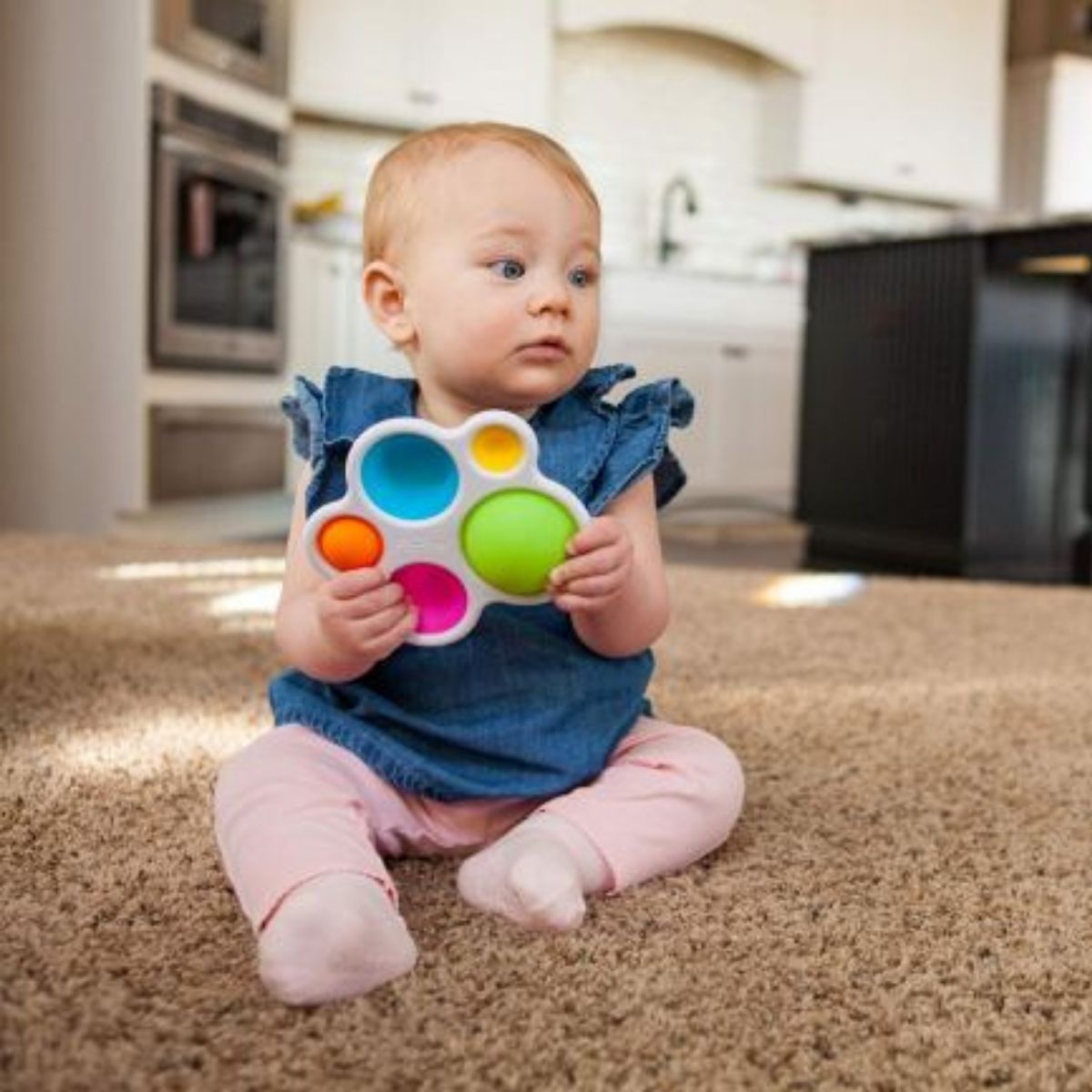 First, let's talk about safety. For babies and children up to 36 months old, there are strict standards to keep the babies safe. For example, the toys should be large enough or there are no small parts coming off. This is to prevent choking and suffocation. In addition, there should be no physical and chemical hazards on the toys as well as in its parts and surfaces.
Choosing safe toys for babies
Government agencies have set standards to help keep the babies and children safe when interacting with toys (some relevant information here for those in the USA, UK, Australia). Those standards were the result of product testing and continuous assessment and analysis (often performed by independent laboratories for testing and compliance). For instance, there are specific sizes set for the parts of the toy (that may or may not come off) and the toy itself. Also, the manufacturer should anticipate all kinds of behaviour when children play with the manufactured toys.
Even with those standards, parents should still be careful when choosing toys. As parents, we have to read the product label and note the manufacturer's age recommendations as well as the warnings. Also, we read reviews online and get as much information as we can (latest recalls and news about the toy and its components and make) about the product before finalising the purchase. Parents also check the toys' sharp ends and edges even when it's a stuffed toy. This way, parents gain total peace of mind and they're able to ensure their babies' safety.
Toys that are good for the child's development
Once we've ensured safety, it's now time to choose toys that will help our children learn and develop both mentally and physically. We should keep in mind though that the toys should be within our children's capabilities (which is why there are recommended toys depending on the child's age).
For example, for babies from zero to six months old some good toys are objects that they can shake and make noise with. These are great for their sensory stimulation and enjoyment. For older babies (seven to 12 months old), it's recommended to choose toys that require interaction, experimentation, and imagination (e.g. toy vehicles with wheels, puppets, dolls, ball, soft blocks). For one-year olds they are ready for simple puzzles and for two-year olds it's time to focus on their creative expression (drawing, painting).
It starts with simple toys (just for fun and sensory stimulation) and as the child grows older, the toys involve more of their senses and cognitive capabilities. To maximise the fun and learning, one key is to have the child use and interact with a variety of toys. This way, they quickly gain a variety of experience and the different parts of their brains and various neural connections are continuously stimulated (it's especially important during their early years because of their rapid brain development).
It's about safety, fun and learning. Take your time in choosing the toys for your baby and read all the available information about the products. Although your child might only have fun with it for a few weeks or even just a day, it's still essential to make a safe and optimal choice.